The Chamber would like to give a big "Thank You!" to Nathan and Rebecca Smith of The Ridge Road house in Exeter for hosting the BIA and Chamber's Christmas Social!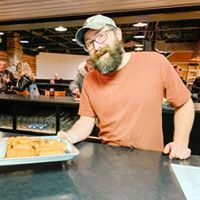 Another big "Thank You" to all that came out! It was a great night with great food, and great company. By the end of the night we had a huge big donation for the Huron County Christmas Bureau!
We would like to thank all our members and our many sponsors for making 2020 such a great year! Best wishes for a Happy Holiday and prosperous New Year!!